Let Peggy Peg do the heavy work..
..SO YOU CAN ENJOY YOUR HOLIDAY!
DO YOU NEED HELP?
Trust our experience
We, Brigitte and Achim Reinhold have always been fascinated by the outdoors and camping. Already in our childhood, we loved to travel and the idea of exploring new campsites in many countries.
Our enthusiasm has led us to develop our Peggy Peg brand. We created a wide range of products to enhance everyone's camping experience.
Our children Alan & Samy together with boyfriend Gerard are advancing the Peggy Peg brand...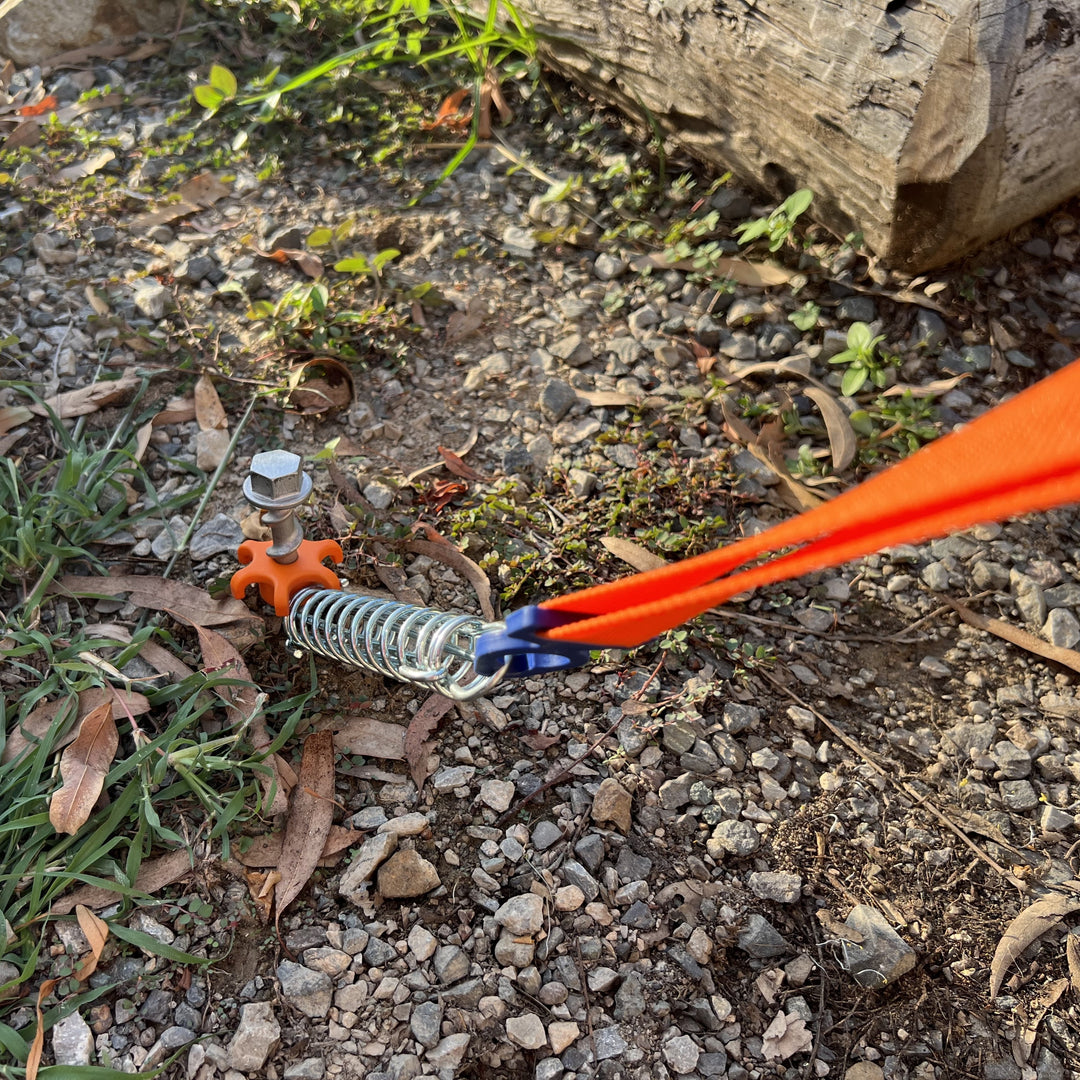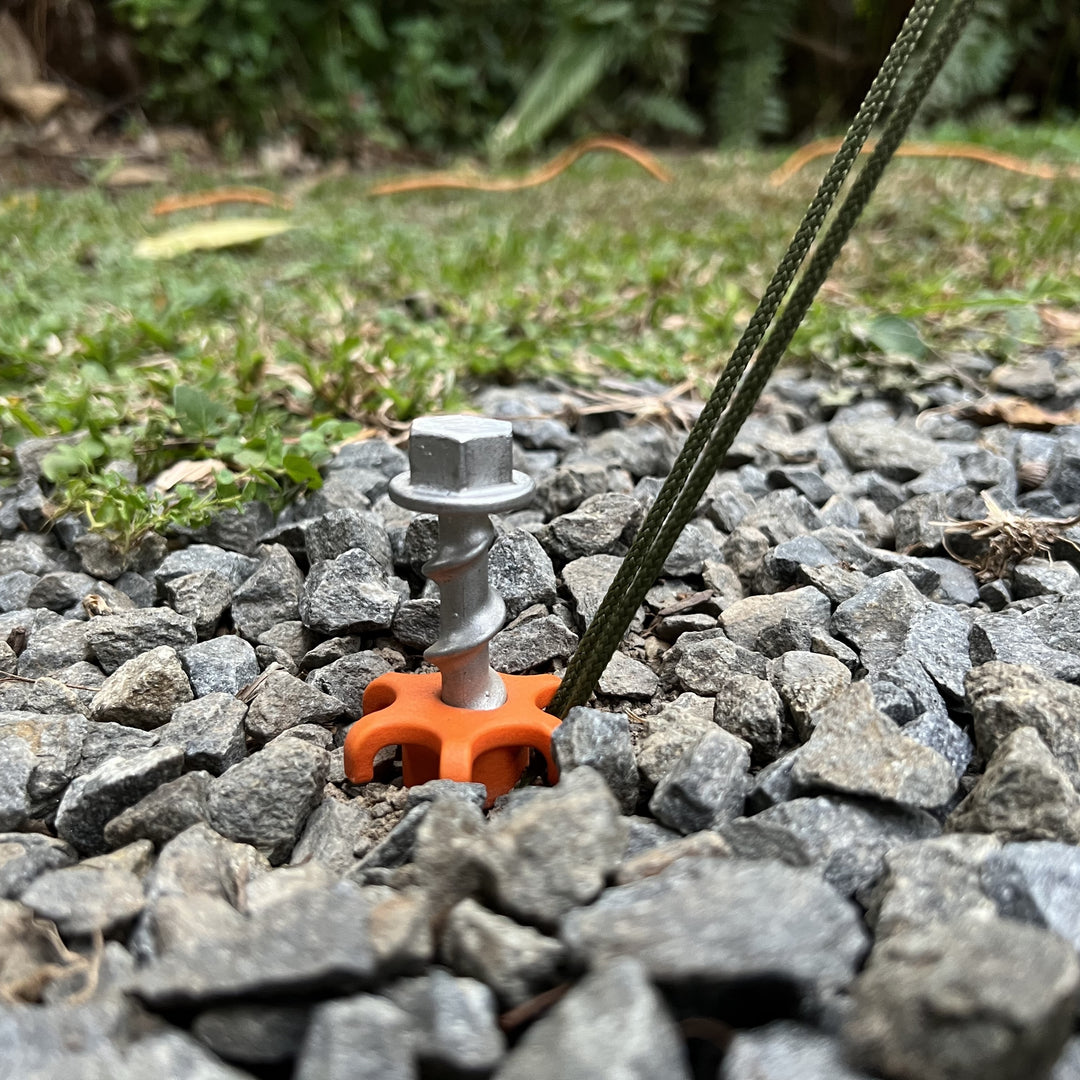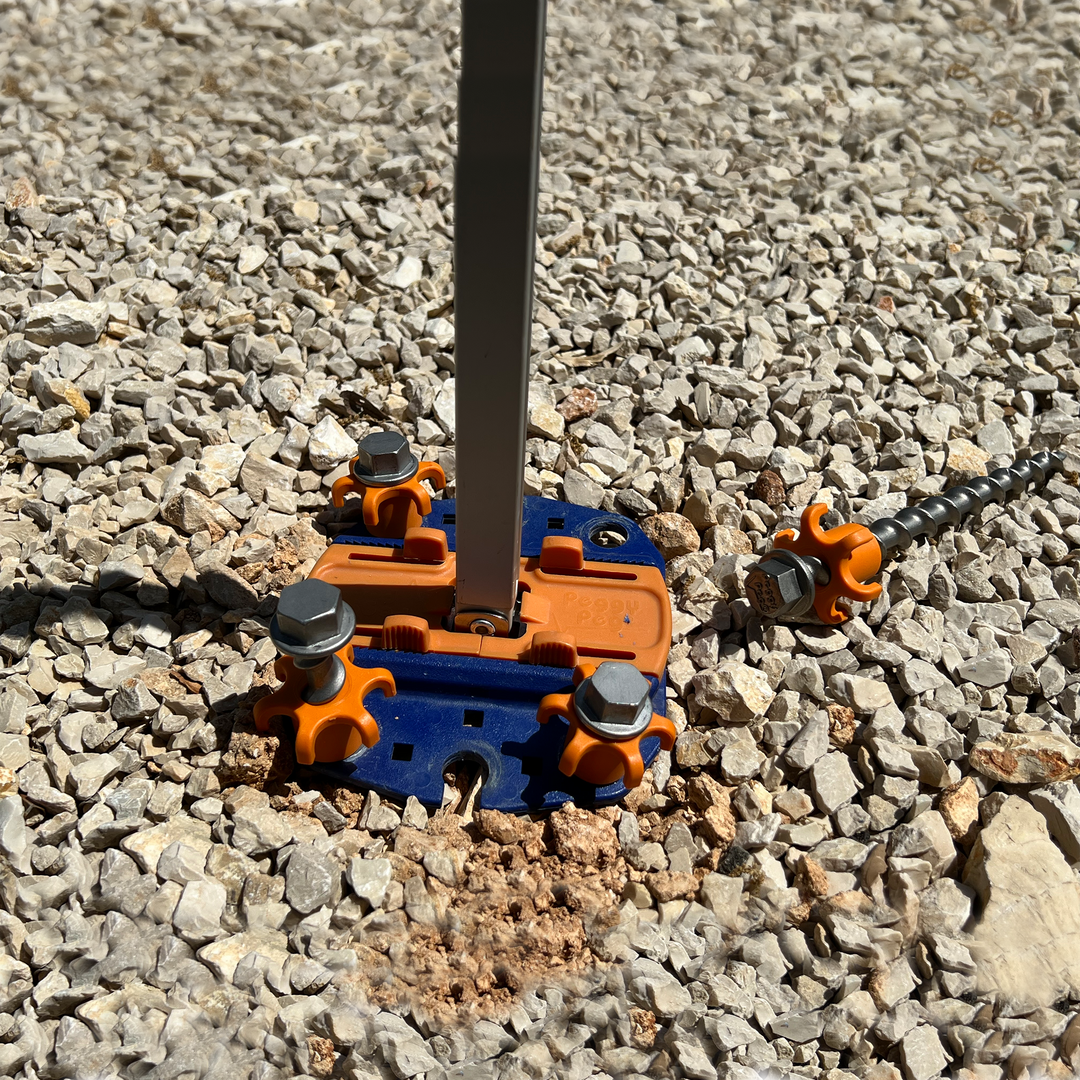 How do I fasten my campervan awning correctly?
WHAT DO YOU NEED TO FASTEN?
...und erhalte spannende Einblicke hinter die Kulissen von Peggy Peg 🚐
Happy Campers - Happy Life
"We have, among other things, the Peggy Peg base plates for fixing the awning poles to the ground: practical and easy to use. In case of questions about spare parts, they respond quickly and help in an uncomplicated way.
Great service!"
"The young team is very anxious to fill the words customer satisfaction and service with life and concede these a high value.
Customer inquiries are processed fast and unbureaucratically and thus the appreciation of the customers is emphasized.
The products are innovative, fit into the time and one notices, it work humans with heart blood for their customers.
Thank you for it and continue in such a way, the clientele and particularly I, are grateful for it.
A good time wishes Lutz Speer."
"Hello, I just wanted to say that your screw-in pegs are awesome. We were last week at the North Sea during the storm Kirsten. After it was foreseeable that the awning with normal pegs wouldn't be safe enough, I had bought your pegs in a shop and they secured our awining safely. I have now bought a second starter set and more Crocodile clamps and plates. Great thing! Best regards"
"Hello, I'm a camper for 30 years... unfortunately always only with the usual pegs. For 3 years we use Peggy in summer and winter. Absolutely great product, how could we ever do without Peggy 😊"

.
"The screw pegs and the accessories I can only recommend. Perfect hold for awning, awning and Co. I use the products for several years and am very satisfied. Even with problems, the support is extremely accommodating and customer-oriented help. 1A customer service! Thank you very much and keep up the good work!"
"Liebes Peggy Peg Team,

vielen Dank für die schnelle Lieferung, die "TOP" Ware, die netten Zeilen und für die Präsente/Beipack zur Lieferung. Da wir schon etliche Produkte von Euch haben und nutzen mussten wir das PetBed (gesehen in Düsseldorf auf der Caravan-Messe) natürlich für unseren Hund auch noch haben.

Euch alles gute, besinnliche Weihnachtstage und bleibt alle gesund !!"
"Absolut Empfehlenswert Positive Erfahrung mit dem Support Service gehabt. Absolut schnelle Antworten und Hilfe mit Ersatz. SERVICE BESTE BERATUNG UND Bewertung.
Komme selber aus dem Service , daher weiß ich wovon ich Spreche. Gebe sogar 10 Sterne 🌟 🌟 🌟 🌟 🌟 🌟 🌟 🌟 🌟 🌟 von 5."
"Ich bin begeisterter Fan von Peggy Peg !!! .... sind halt echt gut !!!

Jetzt hatte ich das Problem dass mir 6 Schraubheringe im Laufe der Zeit abgebrochen sind.
Nach einer kurzen E-Mail wurde mir sofort und ohne viel " tam tam " ein paar neue Teile zugesichert und mit dem Tipp diese mal in ein Wasserbad zu legen , damit diese über die Jahre elastisch bleiben gegeben.
Kann nur sagen : echt top Kundenservice !!!"
How to use our pegs?
Working with Peggy Peg for the first time you will be amazed about the possibilities of our concept. The different screw‐in pegs can be used according to the ground conditions.
Check it out!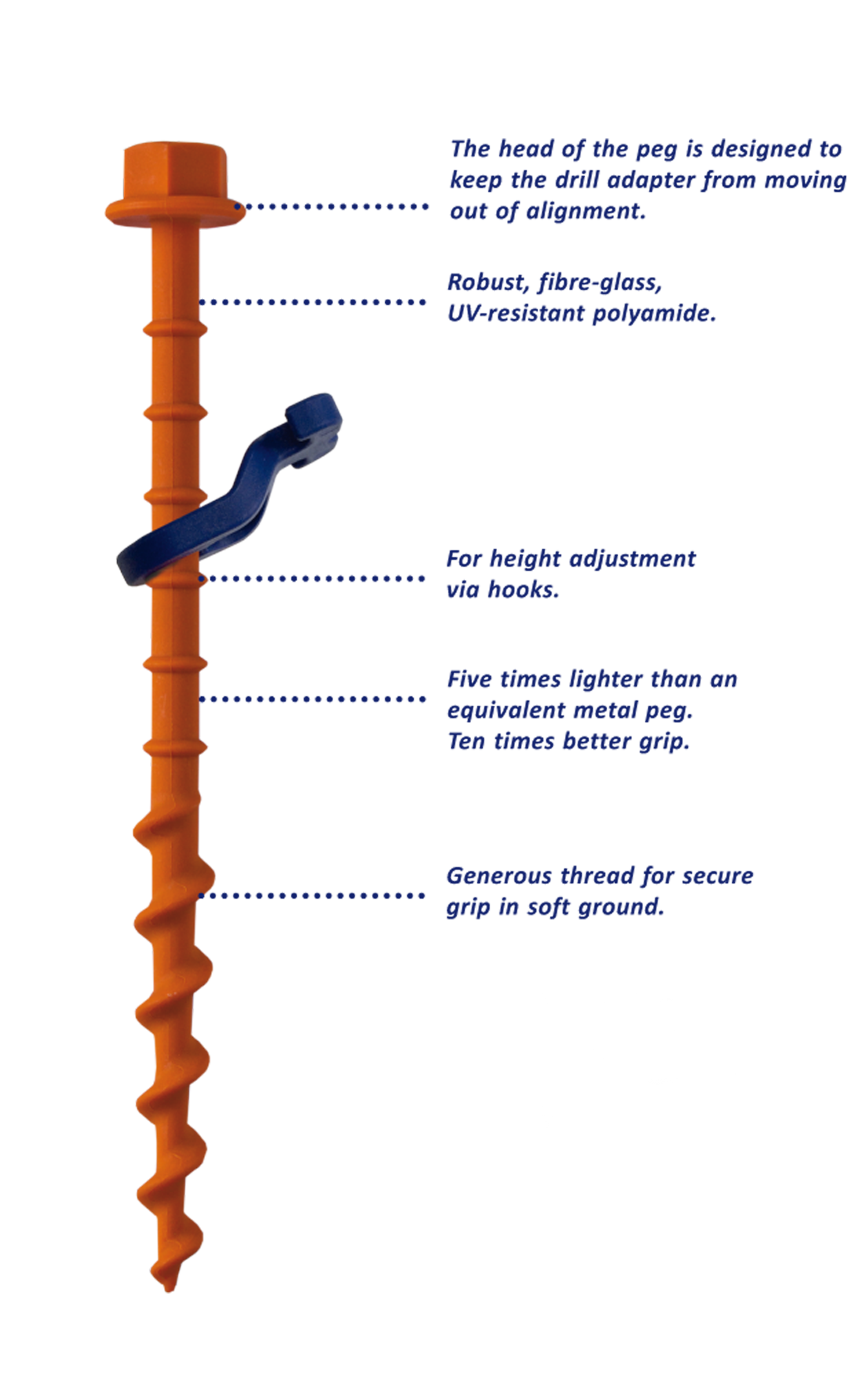 EINFACH SCHRAUBEN MIT SYSTEM
Als wir die vielseitigen Schraubheringe aus hochfestem, glasfaserverstärktem Polyamid in knalligem Signal-Orange auf den Markt brachten, wurden wir von vielen Campern belächelt. Trotzdem wächst die Fangemeinde der Peggy Peg Schraubheringe stetig. Das zeigt sich ganz deutlich am über eine Million Mal verkauften Schraubhering Peggy N - und das nach gerade einmal 6 Jahren.

Mittlerweile deckt unser Sortiment zahlreiche Einsatzmöglichkeiten im Campingbereich ab und wird weltweit von Wohnmob- und Wohnwagen-Besitzern sowie Zeltcampern genutzt. Der Peggy Peg aus Kunststoff ist fünfmal leichter als ein herkömmlicher Metallhering und ideal für weiche, sandige Böden durch ein komprimierendes Gewinde, ebenso wie für harte, steinige Böden durch seine höhenverstllbaren Haken. Sobald das Gewinde im Boden sitzt, hält der Schraubhering und muss nicht ganz eingedreht werden (ggf. vorbohren, vor allem im Winter). Der höhenverstellbare Clip ermöglicht den Einsatz des Schraubhering in den genannten Bereichen.
Durch die Erweiterung des Sortiments mit Schraubheringen aus Aluminium ist es uns gelungen, passende Schraubheringe für jeden Untergrund anbieten zu können.