Project: "Puffer" aka Fix&Go Adapter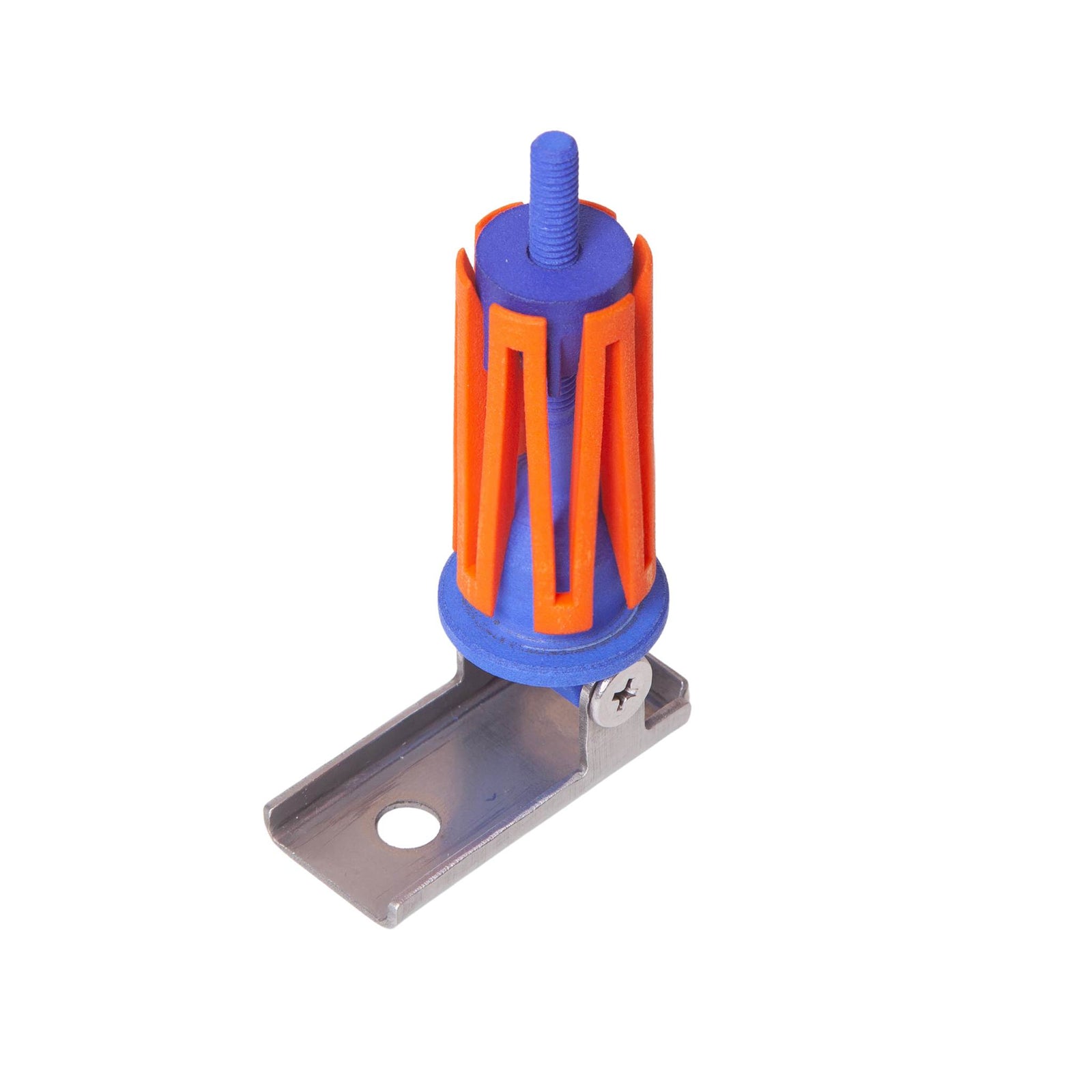 What was the problem?
More and more campers have been asking us for a proper solution to securely attach their awning that have a simple round pole.
While there are simple solutions available, they often lack proper grip or other necessary abilities. Additionally, some solutions require modifying the tent pole, which we don't recommend.
In some cases, existing solutions could anchor the pole down but they don't allow for proper storage in the original casing or became extremely heavy.
How did we come up with the idea?
In April 2022, Samy and Gerard visited our Australian partners to conduct market research. They aimed to identify the market, understand the size of the potential market, and if we could come up with a proper Peggy Peg solution.
How everything began
After conducting thorough research and gathering input from our customers, we realized the need for a proper solution. Gerard and Cristian began researching possible solutions while considering how it would fit into the Peggy Peg formula. Achim, Samy and Alan soon joined the project, and it became a challenge and team effort to create a lightweight, easy-to-use, foolproof, recognisable, adaptable, and easy-to-remove solution for multiple pole sizes.
What does it do?
This adapter fits poles with inner diameters between 18mm and 27mm, making it compatible with the most common tent poles.
It allows the poles to be secured by either a tent peg or our Fix&Go system/anchor plates.
The adapter has been designed to be so small and compact that it easily fits back into the awning's bag or cassette without any concerns. However, if this is not the case, it can be removed in seconds (Fix&Go).

Why puffer? - Coming up with a name
Naming a product is a significant task and is associated with many factors.
Since we couldn't agree on a name and didn't want to commit yet, we thought of a fun/catchy word to describe its function.
As scuba diving is a passion within the Peggy Peg family, we decided to use the puffer fish as a reference.
A pufferfish can quickly expand but also shrink to its original size again just like our new product. This led to the project being named "Puffer", and we were able to begin brainstorming, designing, and testing.
So will the product be named Puffer?
No, puffer will always be the nickname of this product (we even have a pufferfish comic for it), but the actual name is = Fix&Go Adapter
Why Fix&Go Adapter?
Several reasons; first of all it adapts to the most common tent poles (18-27mm inner diameter) it is easily fixed ('Fix') by screwing it into the tentpole (by hand), but it's also easily removed ('Go') again by unscrewing it.
And it enables the user to use our Fix&Go Anchorplate 2.0 to properly anchor down your awning. 
---